Artificial Grass for Cats
Artificial Grass for Cats
The reason artificial grass for cats is such a great idea is that in addition to being resilient and soft its completely pet-friendly. Your cat will love it and you will love that it stands up to almost anything - it won't discolour or fade and is very low maintenance. It's no secret that pets and natural grass often don't mix well together, take comfort in knowing you'll be providing a super soft place for your pet to rest, play and enjoy all year round outdoors or indoors without all the headaches of natural grass. 
As a pet owner you are probably familiar with the problems with real grass. Cats like to dig and if it involves digging up the grass it can be a never ending struggle to keep the lawn looking nice. If you factor in the urinating on the grass, you will also be dealing with unsightly yellow, patchy areas that can turn the nicest yards into an eyesore. The best artificial grass for cats make owning a lush, green lawn that looks good no matter how destructive your pet is, really easy.
If you have an indoor cat there are popular turf options that are perfect for simulating outdoor environments that they can play and relax on 24/7. The exercise that indoor cats get on artificial grass is especially important if your cat is either restricted from being outdoors or lives a sedentary lifestyle that may even be affecting their health. If you are new to the world or synthetic turf or you have more questions about artificial grass for cats be sure to continue reading.  
Is Artificial Grass Safe for Cats?
The great news is that artificial grass is safe for cats and dogs. If your cat likes to chew everything it sees you can take comfort knowing that it is safe and resilient. When you compare it to natural grass that has been treated with toxic chemicals it really makes sense to consider for the health of your loved ones. All reputable artificial grass producers in North America adhere to strict guidelines so you can be sure that there are no harmful chemicals used during the production process. 
Will Cats Damage Artificial Grass?
In addition to being resilient to your cat chewing on the artificial grass you can take comfort knowing that if your cat relieves itself it won't cause damage or discolouring. Natural grass is burned very easily by the ammonia in cat urine that can cause dried out patches that take forever to grow back. Artificial grass for cats won't discolour and will even increase the drainage of your lawn. Urine and other liquids will wash through the grass into the sub-soil layer and out of sight. An anti-microbial infill can be used if you have pets that urinate on the turf that will help kill bacteria and prevent odours. 
We offer a complete artificial grass maintenance service that can be carried out once a year that includes a cleaning with a pet enzyme cleaner. If you prefer the do-it-yourself approach we recommend using an artificial grass enzyme cleaner as often as needed. The BioTurf BioS+ by TurFresh is environmentally friendly, kid and pet safe and the industry leader in odour treatment and prevention caused by cat urine and feces.
Is Artificial Grass for Cats Easy to Clean?
Artificial grass for cats is easy to clean and stays a lot cleaner than natural grass. If your cat uses the grass to relieve itself when outside you will find it's a lot easier to clean than a litter box. All you need to do is pick up the droppings and discard as you would a regular lawn and give the area a quick rinse with water. It's a good idea to give the area a spray with vinegar and water or a pet enzyme cleaner approved to eliminate odours and bacteria. In addition to being easy to clean, artificial grass will stay a lot cleaner regardless of the weather so you won't get muddy paw prints or messy grass clippings tracked into your home. 
Artificial Grass for Indoor Cats
Artificial grass is really well suited for cats that spend most of their time indoors. As we mentioned above they will absolutely love how it feels on their paws and they will enjoy relaxing on it, especially because it's cleaner than regular grass. Whether you want to create a place for your indoor cat to play or you want a comfortable area for your cat to relax we recommend trying a small sample of artificial grass to see how they respond to it. If they love it, you can use it in a play area for stimulation, as a place to relax in cool comfort or even on a climbing apparatus. 
---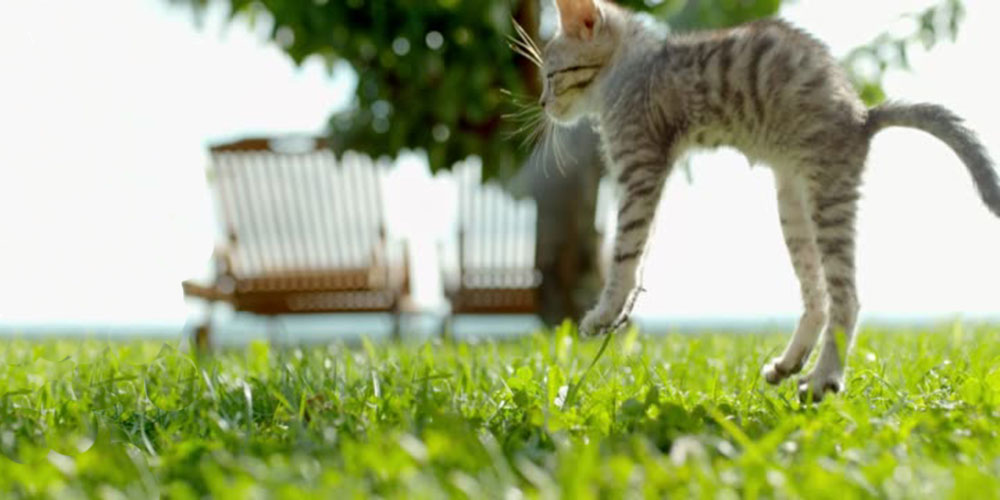 ---
---
Is Artificial Grass for Cats Hot in the Summer?
Artificial grass will retain slightly more heat than natural grass in the direct sunlight in the hot summer months. It can be kept cool by providing shade and instantly cooled off with a spray from a garden hose or sprinkler. It's common to find cats in shaded grassy areas on natural grass and it's the same with artificial grass. You should also look for heat blocking technology that the best artificial grass manufacturers use in the production process. This will keep the synthetic grass up to 25% cooler versus other brands of artificial grass. 
Best Artificial Grass for Cats
The best artificial grass for cats combine the resilience required to stand up to digging, claws and even urine and feces with the comfort cats will appreciate. The products we use are created and tested to stand up to wear and tear from pets whether it's a small house cat or a large outdoor dog. If you have questions about artificial grass and dogs be sure to read our article that talks about everything from cost to safety for dogs and artificial grass.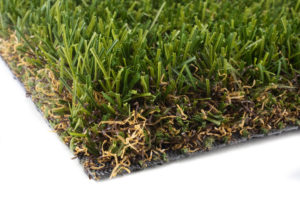 DuraGrass 65A
DuraGrass 68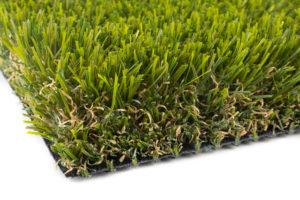 DuraGrass 80
We hope you found this page about artificial grass for cats useful. If you own a cat or small dog and are considering artificial grass and still have questions be sure to contact us with your questions. In addition to providing free advice we will also visit your home and provide a free estimate for installing artificial grass in your home whether it's in Kelowna, Penticton, Kamloops or beyond. 
---
---
---
---
---
---
Disclaimer
Please use all appropriate and proper safety precautions when attempting projects on this website. All projects are attempted at the reader's own risk. 

Duralawn® participates in the Amazon Services LLC Associates Program, as an Amazon Associate we may earn a commission from qualifying purchases.
Duralawn® artificial grass installations, products and service in Kelowna, Vernon, Penticton, etc since 2018.