5 Best Carpet Kickers
The best carpet kicker is one of the most underrated tools when it comes to professional artificial grass installation. It's essential for lining up precision seams and ensuring a ripple free product as expansion and contraction inevitably occur. Both veteran installers and do-it-yourselfers can benefit from a carpet stretcher during the sometimes difficult artificial grass installation process. A carpet stretcher tool allows for easy and accurate movement of the synthetic turf and will remove one of the headaches that comes alongside a proper install.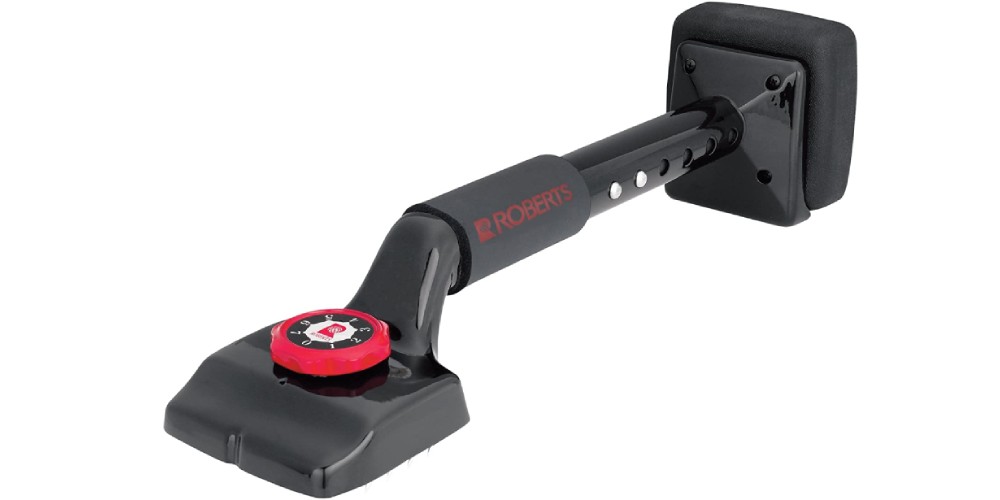 There are various options on the market when it comes to choosing the right carpet knee kicker. If you're taking on a new project that involves the installation of artificial grass, they are one of the many tools that will make the job easier. Some of the best carpet kickers are more than reasonably priced and have proven to stand the test of time with durable metal construction, industry standard warranties and simple designs. 
Best Carpet Kicker
Are you looking to install artificial grass at home? Perhaps you are interested in buying supplies for your business or place of work. Whatever the scenario we are here to help make the decision of buying a carpet kicker in Canada an easier one. We've put together a comprehensive list of the top 5 best carpet kickers to help make your decision a whole lot easier. 
1. Roberts Extendable Carpet Kicker Stretcher
Are you looking for an easy to use, DIY carpet kicker stretcher? The Roberts Extendable Carpet Kicker is a lightweight, easily adjustable kicker that's great for all your installation needs. It's manufactured by a brand that's been trusted by beginner's and professionals for years. With it's easily adjustable spike length settings, it proves easy to use by anyone. The added cushion grip makes it comfortable to kick against and a definite asset on any job site or home handyman garage. Finally, the powder coated finish ensure long lasting performance and durability.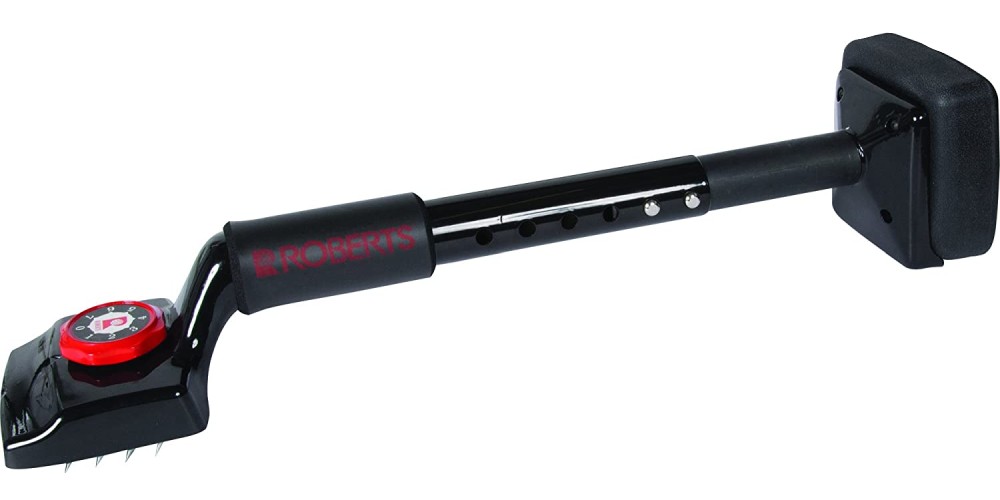 ---
---
---
2. MaxxHaul Carpet Knee Kicker  
The MaxxHaul Carpet Kicker Stretcher features a 4-section grip head with 16 adjustable steel spikes, along with 7 adjustable settings. Likewise, it has 4 different adjustable settings for length which guarantees ease of use and maximizes efficiency. It has a wide steel head to ensure maximum grip on the carpet or artificial grass. Lastly, to ensure customer satisfaction this kicker includes an extra large rubber bumper and a rubber grip to improve comfort while using.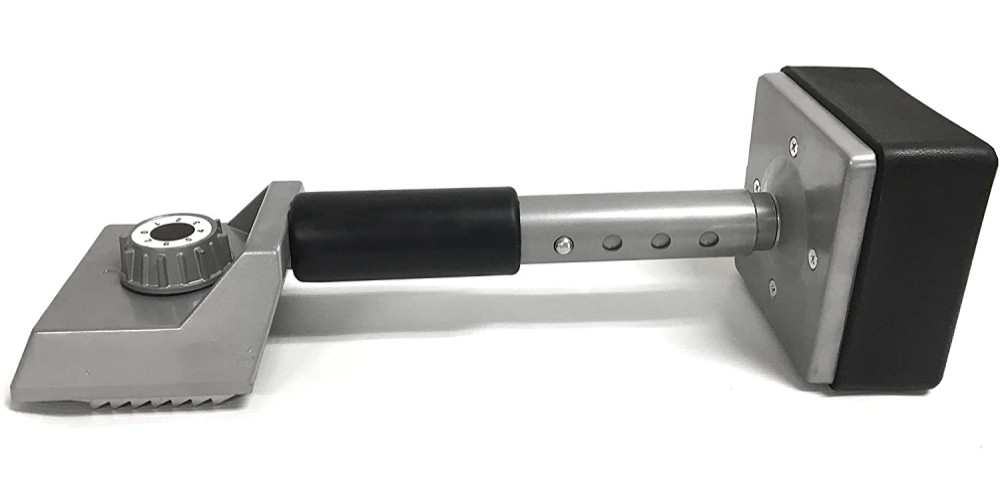 ---
---
---
3. Roberts Professional Carpet Kicker
Are you looking for a professional carpet kicker and stretcher manufactured by an industry leader for over 25 years? This unit not only performs with easily adjustable spikes, but it has a sharp look. The reenforced aluminum body makes it lightweight while still being durable enough to handle any artificial grass installation project. It features a non-slip checkered hand grip and a foam filled seamless bumper to guarantee the safety and comfort of anyone using it.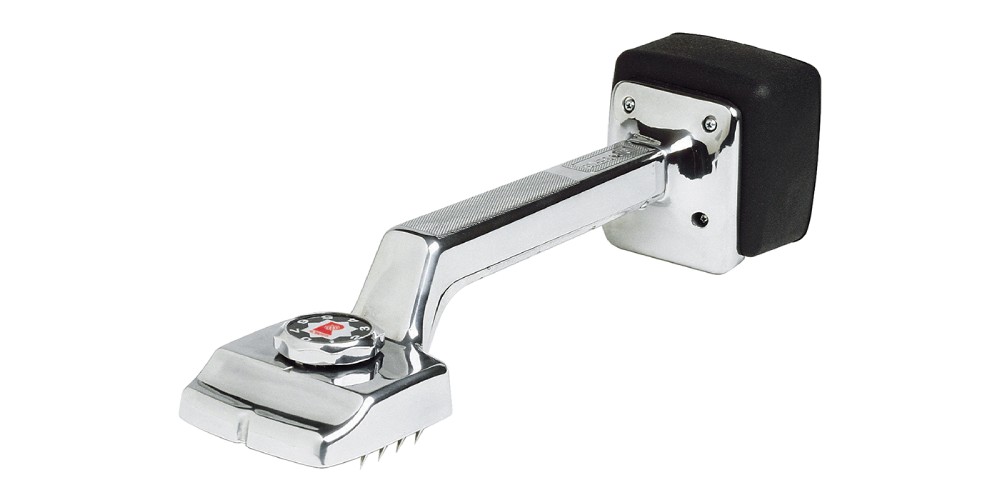 ---
---
---
4. QEP Economy Carpet Kicker
The QEP Economy Carpet Kicker is unbelievably light and easy to use, featuring a soft foam grip handle for added comfort. Its small size and simple design make this carpet kicker a great choice for home handy men and women and beginners. It's affordable price and user friendliness make it a great choice for jobs that require constant kicking and versatility on a job site.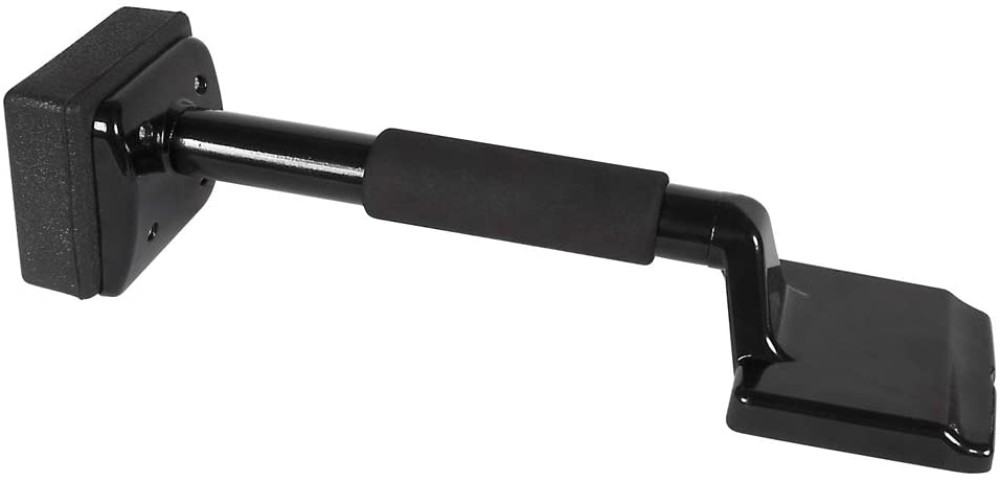 ---
---
---
5. Pit Bull Adjustable Carpet Kicker Installer
Are you looking for a perfect blend of lightweight construction and durability all with a unique, sharp looking appearance? The Pit Bull Knee Kicker Carpet Installer comes with an adjustable length for ease of use by just about anyone on the job. Its wide head and plated steel teeth allow for maximum grip and discourages slipping on the carpet or artificial grass. Although this stretcher is new to the market it will stand up to the rigours of most jobs as per the carpet kicker reviews on Amazon.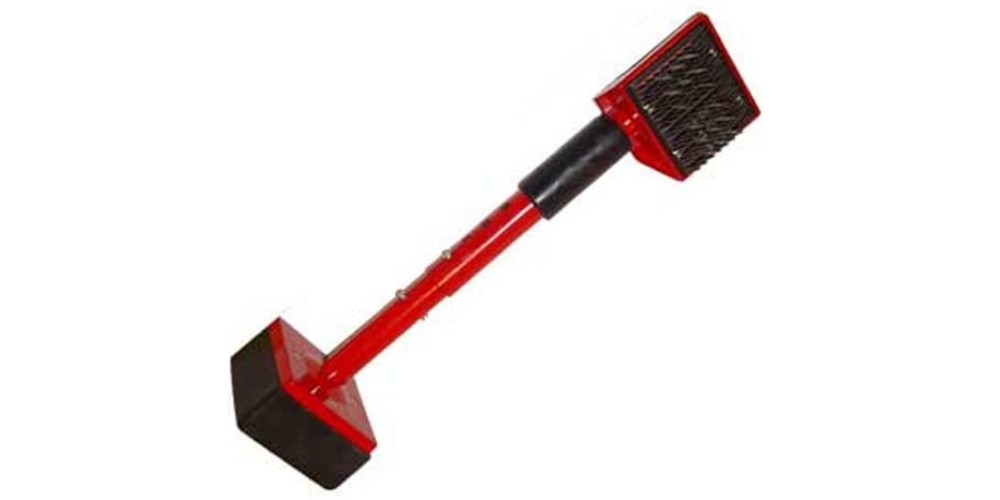 ---
---
---
Carpet Kickers and Artificial Grass
A knee kicker carpet tool has been used to stretch carpet into place for decades. It's main function is to make it easier to create a nice finished look without any ripples or wrinkles in the carpet. Since the introduction of artificial grass to United States and Canada, the traditional carpet kicker is being used with a lot of success in the artificial grass installation process. It helps remove wrinkles and air pockets that can develop under artificial grass when it's first laid in place, and over time. 
How does a carpet kicker work? The process of using a carpet kicker for artificial grass starts by placing the kicker down at one end of the turf and kicking with your knee towards the exterior of the turf. This pulling action stretches the turf and prevents loose areas from bubbling up during expansion and contraction that can happen during temperature changes. This process is even more imperative if there are undulations and elevation changes under the turf as you may find in artificial grass putting greens or other sloped installations. 
The technique of removing the ripple or air pocket involves placing the carpet kicker in front of the air pocket and kicking in the direction it wants to release. This is the easiest way to remove unwanted ripples. Another application where they are very helpful is when setting seams in the artificial grass. The seams need to be precisely lined up and it can be very difficult when dealing with a large section of turf. The minor adjustments you can achieve with a knee kicker tool is very valuable in these instances if you want to achieve the perfect, invisible seam.
How Much Does a Carpet Kicker Cost?
How much does a carpet kicker cost? The average carpet kicker costs between $50 to $100 in Canada. The quality seems pretty consistent across the board with Roberts being known for their quality carpet installation tools in North America. It wasn't until recently that the artificial grass industry started using carpet kickers as part of installation and maintenance and they are a small investment for the job that they accomplish. 
---
---
---
---
---
---
Disclaimer
Please use all appropriate and proper safety precautions when attempting projects on this website. All projects are attempted at the reader's own risk. 

Duralawn® participates in the Amazon Services LLC Associates Program, as an Amazon Associate we may earn a commission from qualifying purchases.
Duralawn® artificial grass installations, products and service in Kelowna, Vernon, Penticton, etc since 2018.