Artificial Grass Leaf Vacuum
4 Best Artificial Grass Leaf Vacuums
An artificial grass leaf vacuum can come in really handy especially if you experience trees that drop leaves, pets that shed or bushes that discard flowers. While synthetic grass is ultra-low maintenance there may be times you need to remove debris that's ended up on the lawn. Luckily there are some great options in addition to using a vacuum to achieve a pristine lawn, putting green or pet area efficiently. The main goal is to remove the debris without removing the infill that's integral to the overall health of your artificial grass.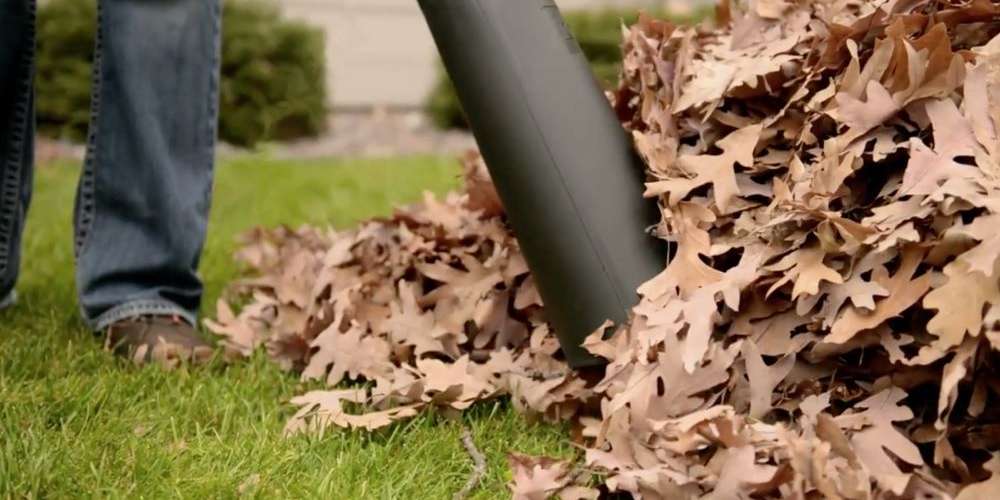 If you're considering purchasing a leaf vacuum for your artificial grass you may be wondering if it's safe to do so and what type of vacuum you should use. The bottom line is any outdoor vacuum will work, you just need to use it in a way that doesn't pull the infill out of the grass. There are some unique grasses or instances where infill isn't required and if that is the case you can vacuum the lawn with no worry about pulling the infill out of the turf. We will discuss more options when it comes to cleaning synthetic grass including leaf vacuum alternatives. 
Best Leaf Vacuum for Artificial Grass 
The best outdoor artificial grass leaf vacuums have a few things in common; they run on electric power, are multi-purpose with the ability to be used as a leaf blower, vacuum and mulcher. The mulching of leaves is important if you are trying to get rid of a lot of leaves because of its ability to reduce the volume by as much as 90%. At the time of writing this article these are the best vacuum cleaners for artificial grass in the opinion of our experts but it's backed by thousands of customer reviews. 
1. Toro UltraPlus Artificial Grass Leaf Vacuum
This is the best artificial grass leaf vacuum and overall yard maintenance machine that also transitions to blowing and mulching in seconds. It's powerful, it's easy to use and it's been designed by the best in the business which make it an industry leader in our opinion. It will transform a yard full of leaves into a bag of mulched leaves in almost no time so you can start enjoying your yard instead of working in it. It's variable speed, powerful, has a state of the art leaf collection bag and all the little things the other units don't have. 
---
2. Toro Variable Speed Leaf Blower Vacuum
Are you looking for an affordable unit that's basically 3 machines in one? This is one of the best artificial grass leaf vacuums because it combines a powerful blower, high speed vacuum and leaf shredder in one easy to operate machine that only weighs 7 pounds. Transition between modes using a quick-release latch with no tools required at all so you can get your yard maintenance done in record time. This corded cleaner is a great addition to any garage or shed as you can also clear off sidewalks and driveways in seconds. 
390 CFM
12:1 Mulch
12.0 Amps
7.2 Lbs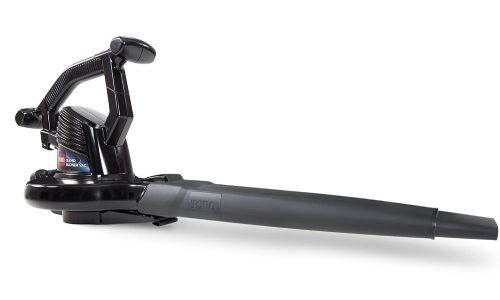 ---
3. Black+Decker Back Pack Leaf Vacuum
The back pack sets this artificial grass leaf vacuum apart from the others. This reputable corded unit functions as a blower, vacuum and mulcher and can ramp up extra power with a PowerBoost button when needed. It features a zipper-free bag that makes emptying quick and easy and the Flexi-Tube increases maneuverability while vacuuming leaves and other debris. It's hard to go wrong with this unit and it's versatility makes it one of our top choices. 
---
4. Sun Joe Electric Artificial Grass Leaf Vacuum
This electric artificial grass leaf vacuum has a 3-in-1 design; blower, cleaner and mulcher making it easy to transition between tasks. The powerful 14-amp motor makes quick work of leaves and with the built-in impeller, you can count a reduction of leaf size up to 1/16 their original size. Take into account that this unit comes with a manufacturers 2-year warranty and priced to be affordable on any budget, it's worth serious consideration. 
---
Artificial Grass Leaf Vacuum Alternatives
There may be times when an artificial grass leaf vacuum isn't the ideal choice. This could be due to the size or area you are trying to clear, you haven't had a dry day in weeks or you don't want to risk vacuuming out the infill material. Whatever the reason, it's worth considering the following alternatives to a leaf vacuum or even hiring a professional artificial grass maintenance service in your area to do the work for you. 
Artificial Grass Leaf Blower
There's a reason why leaf blowers and vacuums are built into one unit, they both utilize a motor that can force air outwards or pull air inwards. The amount of forced air a fan can move is measured in cubic feet per minute or CFM. You will see this rating when shopping for artificial grass leaf vacuums and leaf blowers. The blow and suck combination is ideal when cleaning leaves off artificial grass and we recommend looking for a unit that does both mainly for convenience and budget.
Artificial Grass Power Brush
An artificial grass power brush is the creme-de-la-creme of turf maintenance but it may not be ideal for all circumstances. The best power brooms on the market today run on gas, electricity and even battery power and are improving every year. While they are ideal for grooming and cleaning grass, they aren't the best at corralling large amounts of leaves or other organic debris.  
Electric Artificial Grass Power Brush by Garland Roll & Comb

---

If you click on this link and make a purchase, we may earn a commission. 
---
Artificial Grass Rake
Using a rake or broom for periodic cleaning of artificial grass is a great idea especially if you find only small amounts of debris end up on the grass throughout the summer. A rake designed for use on artificial grass is recommended to avoid damaging the turf. Rakes have come a long way since the basic iron tooth clearing device was invented in 1874 by Edmund Brown, now you can find rubber, plastic and nylon rakes that all work great for artificial grass.
Artificial Grass Leaf Vacuum FAQs
Let's take a look at some questions related to vacuuming artificial grass. While vacuuming and cleaning are often used in the same sentence they should be considered two separate functions when keeping artificial grass clean. The goal with artificial grass is to keep leaves and organic debris off as much as possible; preventing weeds, bacteria, etc. Once the large debris is removed, focus on cleaning with a detergent or specific type of cleaner. 
Yes it's ok to vacuum artificial grass as long as care is taken not to displace any of the artificial grass infill that sits under the blades, on top of the turf backing. The infill plays an important role with artificial turf including providing structure, temperature control and protecting the grass from punctures. Alternatives to vacuuming artificial grass include using a; leaf blower, broom, rake or removing the debris by hand.
The best way to get leaves off artificial grass is to first use an artificial grass leaf blower to corral the leaves into a small area. This can also be done with a broom or rake that doesn't have any metal or sharp parts that can damage the grass. Once the leaves are piled together, they can be picked up by hand or carefully vacuumed using one of the top rated artificial grass leaf vacuums mentioned in this article. 
The best way to get dog hair off grass is to either use an artificial grass rake designed to grab and hold pet hair off the grass or a basic stiff bristle broom. It can then be vacuumed or discarded once it's been gathered into a convenient pile. An alternative is to use a quality artificial grass leaf vacuum while being careful not to suck any infill during the process. 
Yes, but you should only steam clean short blade indoor turf that doesn't have any infill material. This type of turf is commonly found in gyms or indoor sports facilities and where you can end up with everything from sports drinks, coffee or blood on the turf. The goal is to disinfect by killing the germs in addition to removing any staining on the artificial turf. Avoid using too much water during the cleaning process especially if there isn't any drainage in place. 

Spot cleaning all artificial turf can be done with a sponge and mild detergent that won't stain the grass. We recommend testing an inconspicuous area for colour fastness before addressing the stain in a highly visible area. If the stain is stubborn; crayon, gum or lipstick try using a dry cleaning solvent and again checking for colour fastness before using on a large area. Nail polish stains can be removed with an acetone solution. 

The best remedy for pet stains including urine, feces and even blood is an enzyme cleaner that kills bacteria and viruses and subsequently the odour. This can be followed up by spot cleaning with a mild detergent or carpet stain remover. For most stubborn stains such as; oil and paint you will find success using a solvent cleaner after making sure that it won't stain your specific type of artificial grass.
---
---
---
---
---
---
Disclaimer
Please use all appropriate and proper safety precautions when attempting projects on this website. All projects are attempted at the reader's own risk. 

Duralawn® participates in the Amazon Services LLC Associates Program, as an Amazon Associate we may earn a commission from qualifying purchases.
Duralawn® artificial grass installations, products and service in Kelowna, Vernon, Penticton, etc since 2018.